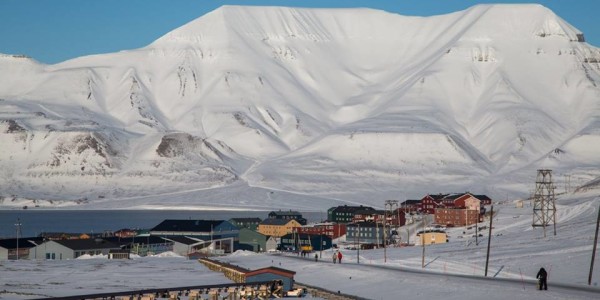 Expedition GRIT&ICE is officially underway with my South Pole teammate Julia 'Schulzi', Eric Larsen, an uber experienced polar explorer and myself testing all polar systems. We are camping out this week in Spitzbergen in the Svalbard archipelago, a confusing amalgamation of sovereignty (Norwegian) and treaty conventions (1925 treaty that makes it a no-man land). Anyone can come here and stay, no visas required, on this archipelago with a population of 2,500 humans and 3,000 polar bears. Barentsburg, the second largest town with a population of 400 is almost entirely Russian, a remnant of once profitable coal mining operation. Snowmobiles abound, all with humans carrying guns. Stark bare landscapes, three months long full polar nights followed by eternal but cold summer. Norwegian laws but no VAT with cheap liquor and tobacco.
This is one of the last geopolitical frontiers where nations have agreed to a free-for-all land grab for resources some 90 years ago and where the blanket of interests once again gets pulled by different sides in their current battle for the Arctic. That said, Spitzbergen in-land today its a rather sorry business of coal mining, unviable with current prices of coal. Hence, we are staying in fashionably remodelled Coal Miners' Cabins on the outskirts of the town.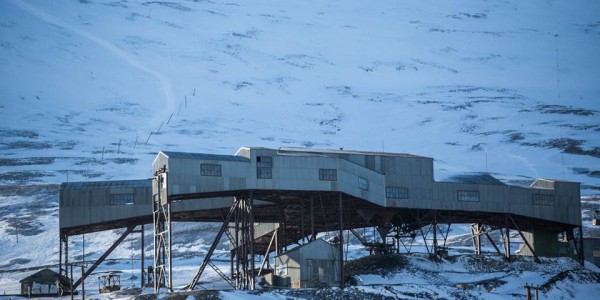 Russians rank highly in their skill to operate floating polar stations. The only one in this polar vicinity today – the Barneo camp is being operated by the Russian Geographic Society. It serves as a gateway to the North Pole. The station gets assembled every year in late with March. A bulldozer for the runway clearance gets dropped off the airplane at the beginning of the season and gets drowned at the end. The season for tourism (and military demarche) is rather short – a mere three weeks of a window when the daylight reappears and the ocean ice stays put.
This year Barneo is having trouble with construction of the runway. The ice surface revealed some 1.5km long crack that is currently being repaired with fresh water poured over it and with the rotation and shortening of the runway. We are just 1 day delayed but for the explorers grand slam project that is significant as I am scheduled to leave for Kathmandu on April 15th. So it is 'hurry up and wait' mode. Something I got accustomed to during my past year of expeditions. Getting comfortable with the unknown that is outside of your control. So Eric, Julia and I are spending time going through our future polar routine complete with drills of putting up a tent is a specific way in under 2 minutes. Each guide has his full proof method. Eric with his wealth of experience has almost a militaristic routine that will become our second nature in the days to come. It just has to given -40*C weather, open ice leads and a vast distance to cover in this inhospitable world. 'Arctic is always trying to kill you', says Eric wistfully…. I guess, Julia and I just have to be grateful for his 10,000+ hours of surviving in the wild!