At eleven she failed PE. At thirty-one she couldn't run 5km. Now she's taking on one of the world's toughest challenges
Masha Gordon wasn't sporty as a girl and has spent most of her adult life working behind a desk as a successful businesswoman. She only discovered her love of mountaineering on maternity leave in her thirties.
But on June 11, 2016, the mother-of-two has entered the world record books as the fastest woman in the world to complete the Explorers' Grand Slam in just 7 months and 19 days. On June 17, 2016, she set a second world record and entered the Guinness Book of Records as the fastest female to climb the Seven Summits in 238 days.
Seven summits. Two poles.
Eight months.
The Explorers Grand Slam is the ultimate endurance challenge. Not only did Masha have to climb the Seven Summits – the highest mountain in each continent – she also had to trek on skis to the North and South Poles, too.
Masha's attempt to set a women's record of under eight months made the challenge significantly tougher. She spent over 100 nights under canvas, survived temperatures below -40°C and exposed herself to the 'death zone' – the altitude above 8,000 feet where there's not enough oxygen for humans to breathe.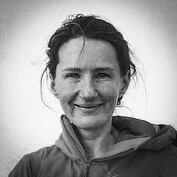 Why did I take up a world record endurance challenge?
To inspire young women.
With my challenge I wanted to inspire girls – like my eight-year-old daughter Freya – to take up mountaineering and outdoor activities, which are fantastic ways to develop leadership, perseverance and self-confidence.
That's why I have launched a charity – GRIT&ROCK – to encourage inner city teenage girls to challenge themselves, increase self-confidence and help those in deprived areas develop love for active lifestyle.
LEARN MORE ABOUT GRIT&ROCK
7000
The number of calories Masha burnt every day on her way to the poles.
-40°C
The lowest temperature Masha endured in three weeks of polar travel.
2
The number of days Masha spent in the death zone during her ascent of Everest.
150+
The nights Masha has spent in a tent preparing for and during the challenge.
225
The number of kilometres Masha travelled by skis to reach the two poles.
Start your own Girl Slam
Share your adventures #ThisGirlCanClimb.
Mountaineering
Whatever your fitness, you can start. You just need sturdy footwear, warm waterproof clothing and a map and compass.
Find out more
Climbing
Indoors or out, there are plenty lots of options for beginners. You don't even need a head for heights to try indoor bouldering.
Find out more
Adventuring
The most important requirement for an outdoor adventure is an imagination. Alastair Humphreys has loads of great tips.
Find out more