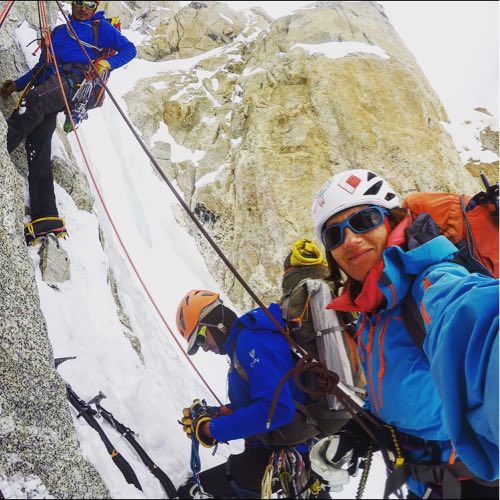 Epic is the only word I have for the last 48 hours of climbing the Cassin ridge route on Denali. True alpine adventure with no climbing aids like belays or fixed ropes, utter remoteness, extreme exposure and bestial beauty. Wednesday, the first day of the climb saw us do 10 pitches of 80 degree steep ice in a beautiful gulley called Japanese couloir, traverse 1000 feet on the heavily corniced and steep Knife-Edge ridge on sugar-like snow and roll into our bivy site under the Hanging Glacier at 3 o'clock in the morning. An 18 hour epic that neither would change for anything. 4am on Thursday saw us melting snow for rehydration, eating freeze dried spaghetti followed by a 3 hour sleep. At 10am we were at it again with another 12 hour day yesterday.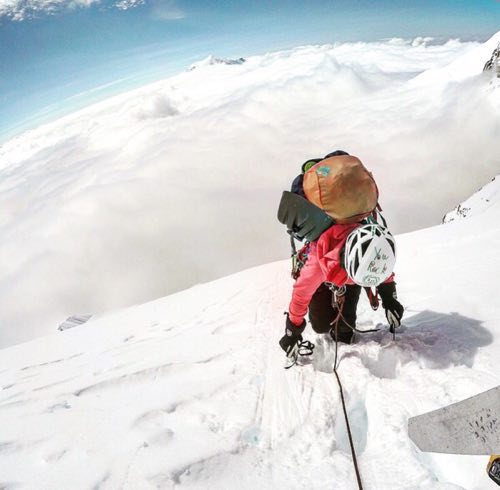 The difficulty of this rarely attempted route lies in its long and treacherous approach,  steepness, variety of climbing and poor quality of snow. Every feet climbed thus far needed to be protected with ice pickets or ice screws. That makes progress slow, belays cold as we took turns to lead the pitches. All three of us felt shattered at different points of the journey but as a team we came on strongly, most recently building a bivy platform for our tiny tent pitched on a 50 degree snow slope high at 16,000 feet at midnight.
We are gearing up for the summit day on  Saturday depending on the weather and the progress we make on the route. Though the summit will be no doubt a very special moment not least because of its marking of the end of my Explorers Grand Slam female world record challenge what has been very special here is an amazing solitary alpine journey that tested our skills and endurance. And this is what I am much looking forward to in the next 24 hours.