Processions of yaks and somber men with heads covered in cloaks surrounded by awe-inspiring cathedrals. Long and tiring pilgrimage journey to see a miracle. Fiery gales that pick up stones and humans and throw them mercilessly to the ground.
It was only fitting to return back to the Cirque of Everest on the Easter Sunday. On a day with 80km/h winds that threw my body around like a small useless sail. To experience again an awe and exaltation before the forces of nature gathered in a demonic dance. To be struck by the beautiful menace of Khumbu icefall.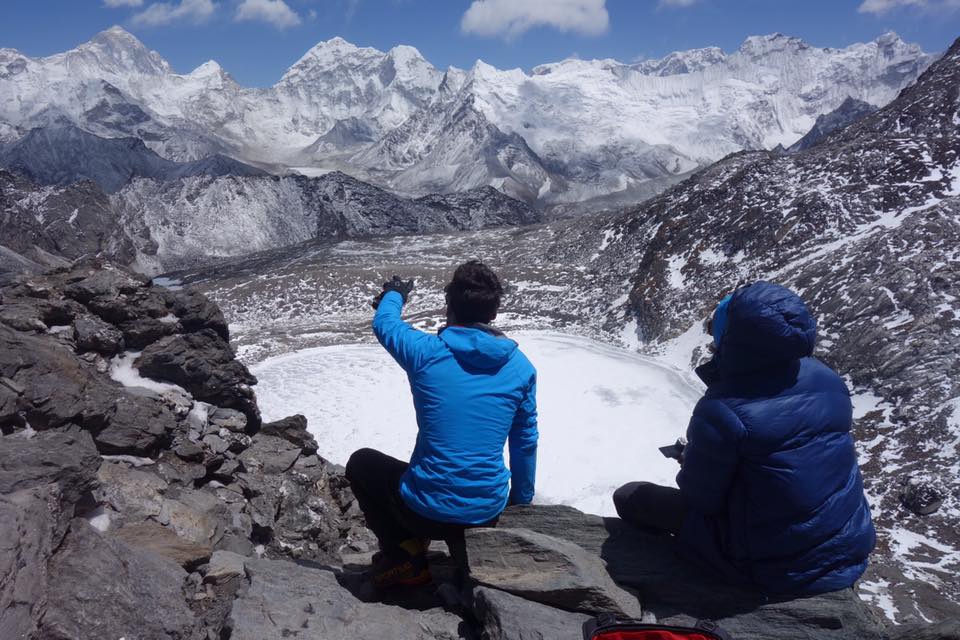 My Everest journey a year ago was compressed into mere 22 days. Like a strong coil when released it produced experiences that were extremely intense. Too intense, perhaps. Complete self-reliance for life and death above 8000 meters. At times blind and blinding egotism of my climbing partner. Utter failure of energy at some point. My own vanity of wanting to come across strong at all times.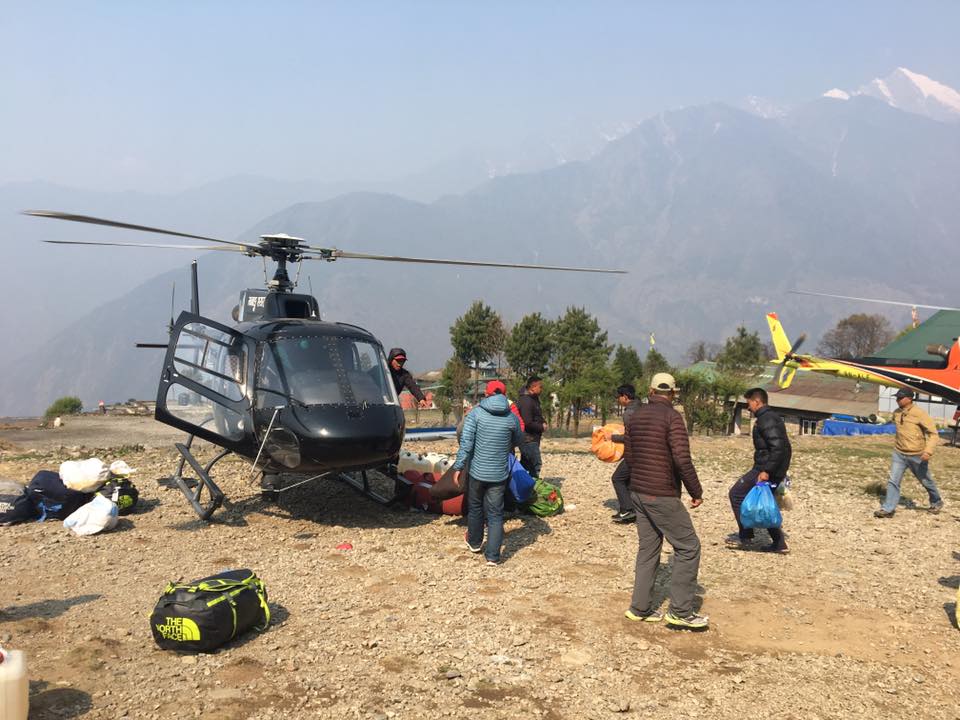 Today I had to relieve some of those moments. To push the memory buttons of pain and glory. To see friends who made me. To forgive myself and others. To purify that experience of inevitable vanity and pain. To contextualise the lessons learnt. To be overwhelmed by the love for the world and for living.
On my way back to Lobuche I passed by a trekker who was hard at work writing his name with a Sharpie on a stone. I told him off … then I remembered a 15th century inscription I once saw on a wall of a church in Jerusalem with not too different content. 'John was here'. Everyone wants to have a piece of it. An awe inspiring cathedral.
I thought of my kids, sad not to be a part of their annual Easter egg hunt at a friend's garden in Chamonix. I thought of a phrase used by my Jewish ancestors – for an entirely different reason – 'Next year in Jerusalem!' I made a promise to myself to take Freya and Theo on this pilgrimage to EBC – to initiate them into the poetry of sublime.