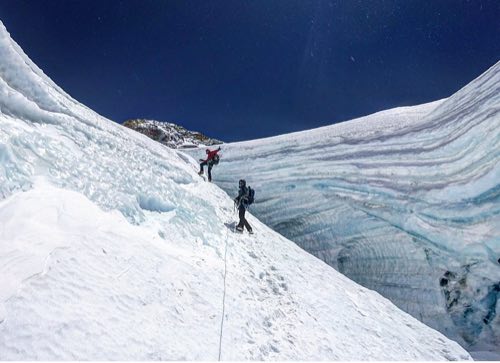 Much like with childbirth, you wouldn't climb another 8,000m peak, if you failed to forget the trauma of conditioning for an ascent. Those interior tears that heal with time but when pulled again, they bring back fears of not making it and many questions of the raison-d'être of being here.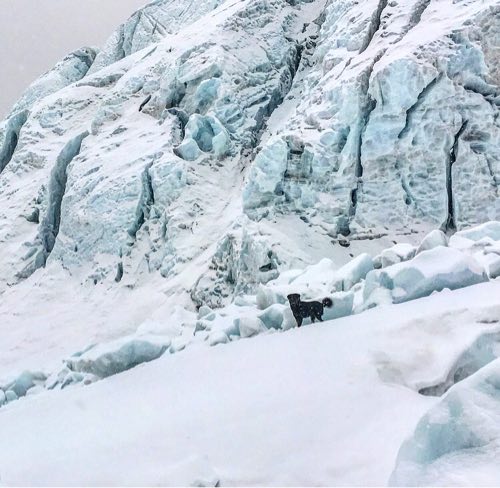 Two nights ago at 6400m I found myself curling in a sleeping bag by the feet of my climbing partner. Just like Trango, the basecamp dog. Our tent pitched on not-so-gently sloping crevassed ice was rattled by wind. It was 2am and I must have tossed and turned a thousand times trying to find a semblance of balance. My chest ravaged by Khumbu cough. No matter what I tried I could not lull myself into sleep. In my head I was making lists and in the background my life-sized image walked beside shrunk inner self. That moment of diminished power. The moment of doubt. The hour between the dog and the wolf.
We woke up to strong winds but decided to continue with acclimatisation program that took us to Camp 2. One step forward… finding rhythm while pining for remedy for ravaging headache. How did we do it before? In a couple of hours we reached C2 where you take in immensity of the valley, views of Everest and the immensity of the mountain we dared to climb. Wind picking up snowdrift and hurling it up in the air in intricate serpentines. In slow motion. One moment you have +30C windless heat,  a minute later you are struck by -20C wind blow. Makalu demands respect with its windswept pyramid.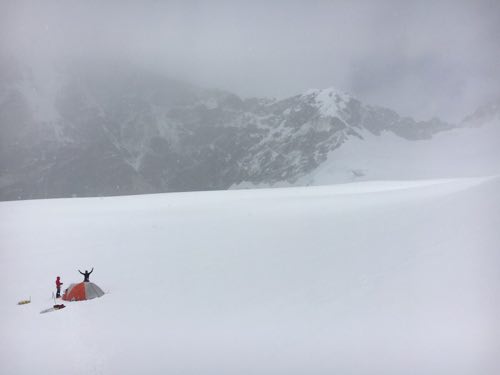 We turn back and in 20 minutes we are back down to the safety of our sliding tent for a blissful afternoon nap. We debate the benefit of spending another night there. I cough. Josh steps out if the tent and watches our two Korean neighbors vomit. 'Hm, let's head down – we have done what we set out to do and you will recover better at BC'. Dani – who is planning to climb without O – stays behind for another torturous night. Josh and I make our way down to the safety of BC. We pass by a giant serac field and watch our Japanese friend and his sherpa take a rest on an ice cube in the line of serac fall… The margin – the one we should keep – we lose it on this long windy days and with that we lose our guard and sense of prudence.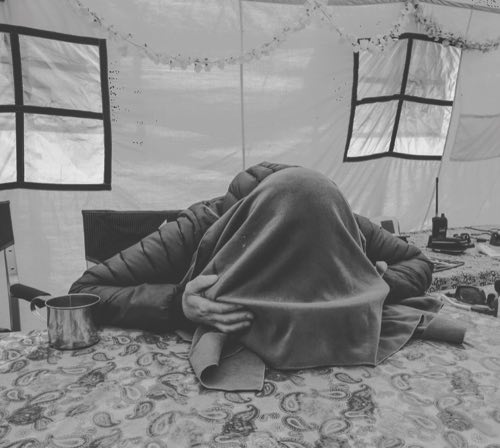 A night with more oxygen in the air and Tiger Balm inhalation make the difference. Fears fade, fighting spirit returns. We are resting now for the second rotation up to Makalu-La at 7400m. And yes, you do have to climb this mountain 3 times before having a fighting chance of standing on that summit. Hm…
#basecampstory