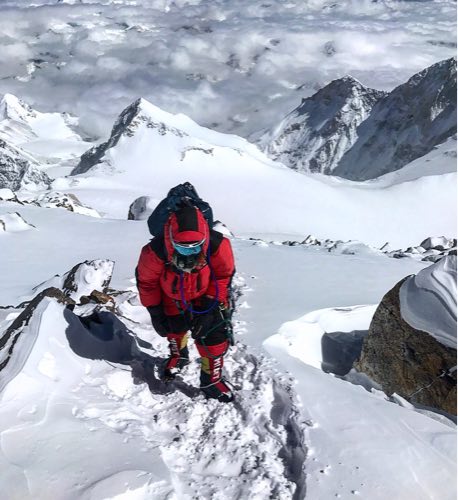 Last night I staggered into Makalu's basecamp at 10pm after more than 1,000m of ascent above 7,000m and 3,000m of descent down steep crevassed slopes and frozen moraine … some 72 hours of the summit push. I looked ashen. I devoured dal baht and thanked Josh for being wise and gentle. I was a 'walking dead' on the last 500m of the descent. Such is an epic of a 24 hours of high-altitude summit attempt.
On May 8th we delayed our summit push by 24 hours on the promise of fixing of the French couloir by the sherpa team. By noon the following day it was snowing heavily and the deal was off. We were stuck in a tiny tent with few supplies left. Our spirits were low – the window was closing and we faced the prospect of having to repeat some 2,000m of climb again. 7 of us took a decision to try the summit push alpine-style that night. We made rules – turning if it starts heavily or if we lose visibility. We knew that our chances were low – 5 out of 7 were climbing without oxygen and therefore were bound to be slow or get cold. By 5pm a few experienced climbers went down making us question the sanity of our decision to stay. Soon the sun was out in C3 with glorious views of Everest and Lhotse. The Sherpa team heard of our plan and changed their mind. They were now all in.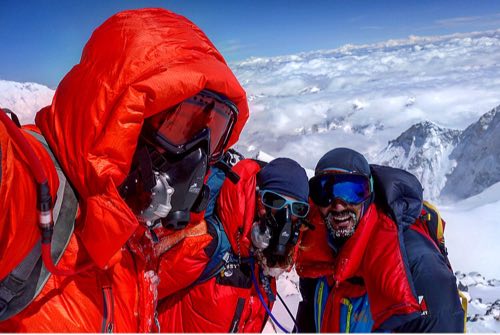 Josh and I left for the summit at midnight, a couple of hours after the rest of the crew. We gathered that with our oxygen supply we were likely to catch up with them. We traversed the snow-laden slopes of the Makalu-La in full moonlight feeling privileged to be alone on this enormous pyramid. I felt energised by nocturnal silence. We walked in good rhythm under the enormous moon shadow of Everest. Soon we overtook a friend climbing without oxygen who was cold and slow. Another woman was sitting on a leap of crevasse waiting for a sherpa to take her down.
We caught up with the rest of the crew at the base of the steep French couloir at 8100m. The sun was out but the topography of this crux pitch created gusts of wind of 60km/h. The last 200m of the climb took a few hours and were painstakingly slow. Steep technical pitches with soft windblown sugar snow. As with my Everest ascent, due to expectations of an impending snowfall and my depleting oxygen I felt that the prospect of the summit was dwindling. I had to put the oxygen flow down. What before took one breath, now took five.
Soon I saw a couple of figures coming down. Josh made a victory sign. Like with the Hilary Step, I shed a tear. My energy soared. We made it to the summit ridge. We stopped a few meters away from the 'true' summit deeming a corniced superfine ridge too fragile to cross. Our perseverance and taking a chance on the 'now-cast' has paid off. The views from the top of the summit ridgebof the 5th highest peak were breathtaking. The cotton wool of clouds made a floor showcasing spectacular 8,000m peaks: Kanchenjunga (target for 2018), Everest and chained to it the steep eastern slope of Lhotse…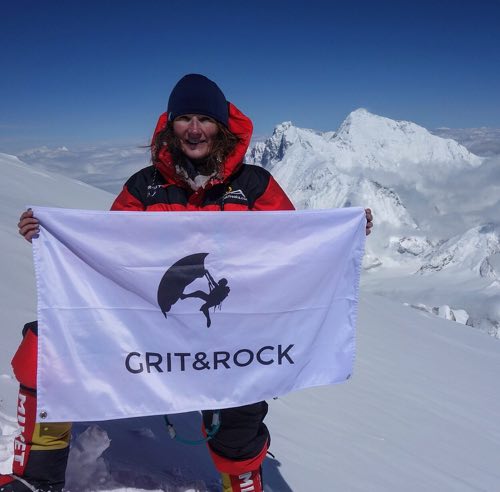 Dani and I are on our way to Kathmandu tomorrow to file the permit for that beauty and attempt a rapid ascent of the second 8,000m peak in the next two weeks taking advantage of our acclimatisation. Stay tuned for our project!