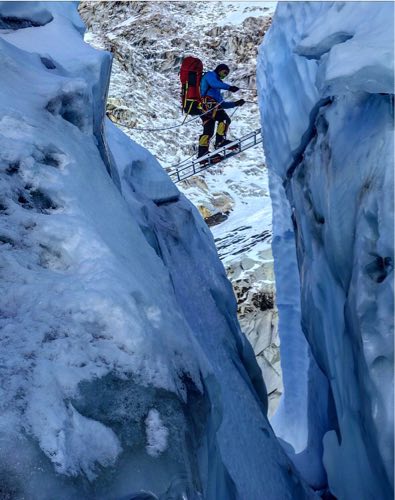 Another dinner with Ferran and Yannick with stories, stories, stories… followed by lingering in bed too long… 'lets leave at 6am'… never ending amazement of meandering through the 700m of Khumbu icefall – it has changed a lot from last year – sun striking our frozen bodies at the lip of the glacier… a couple of minutes of sheer joy followed by multi-hour hell of walking for miles on a grilling pan of Western Cwm.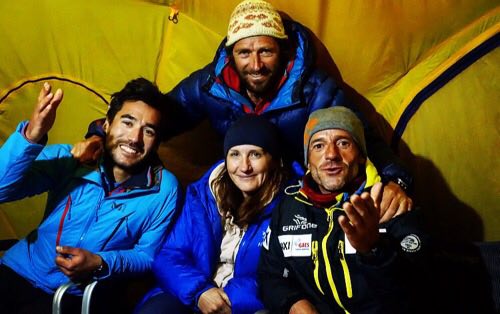 At 6,000m with unforgiving sun our bodies went on strike. 'You summited 8000m peak 7 days ago? Who do you think you are?' We made a stop at C1 at the camp of climbing-guiding Benegas duo who fed us smoked ham and stories of 'Crystal Snake', their formidable ascent of Nuptse's face exactly 14 years… After an hour's rest we packed up and headed to C2 at noon… taking turns to pick each other up arriving speechless to a small piece of a moraine tucked under Everest's West face…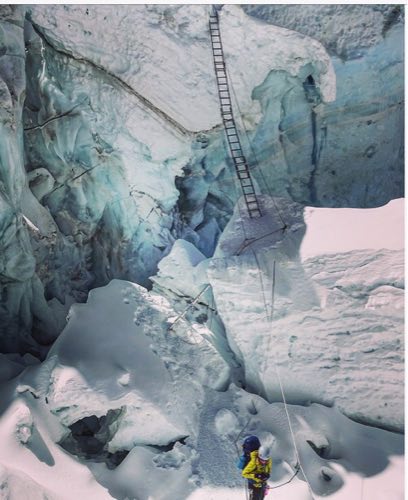 A quick look at the weather and a decision to trade crowds and fatigue for some wind on the 22nd. Here we are today… Having slept 12 hours straight we are gazing lazily at a snake of Everest-hopefuls making their way through the Yellow Band… 'And whose idea was that Project#5/4 again?' 🙂 Meanwhile Zab Revol is on her way to take a crack at making mountaineering history. Stay tuned for that!